1. World's largest crypto exchange hacked with possible losses of $500m
Binance, the world's largest cryptocurrency exchange, may have lost half a billion dollars after a hack of its network.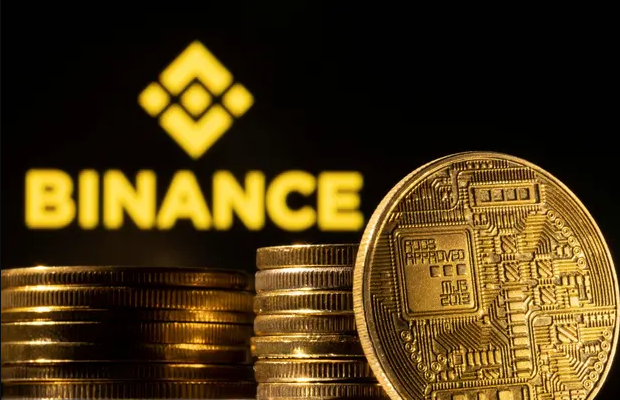 The company temporarily suspended transactions and the transfer of funds after detecting an exploit between two blockchains, a method of digital theft that has been used recently in at least one other major hack.
"The issue is contained now. Your funds are safe. We apologize for the inconvenience and will provide further updates accordingly," Binance's CEO, Changpeng Zhao, said in a tweet.
Binance originally said that $100m to $110m in funds were taken. Since then, CNBC has reported the crypto company has lost $570m.
In a blogpost on Friday, Binance said it was working on locking down any areas of vulnerability. "First, we want to apologize to the community for the exploit that occurred. We own this," the company wrote. "Thanks to the assistance of all the security experts, projects, and validators, the vast majority of the funds remain under control."
Last year Binance said that it was time for global regulators to establish rules for crypto markets. The company acknowledged at the time that crypto platforms have an obligation to protect users and to implement processes to prevent financial crimes, along with the responsibility to work with regulators and policymakers to set standards to keep users safe.
Binance is just the latest crypto company to experience a targeted hack. In August Nomad, a service that allows users to send crypto tokens between different blockchains, was struck, with media reports saying it was taken for nearly $200m. Harmony, another transfer service, lost about $100m in a hack in June.
2. Elon Musk-Twitter
A Delaware judge has postponed the Twitter v Elon Musk trial in order to give the Tesla chief executive time to complete his proposed $44bn takeover of the social media platform.
The litigation was halted until 28 October to allow both parties to close the transaction, after Musk said he needed time to put together the funds for the deal. Judge Kathaleen McCormick said if the deal did not close by her deadline the parties were to contact her to schedule a November trial.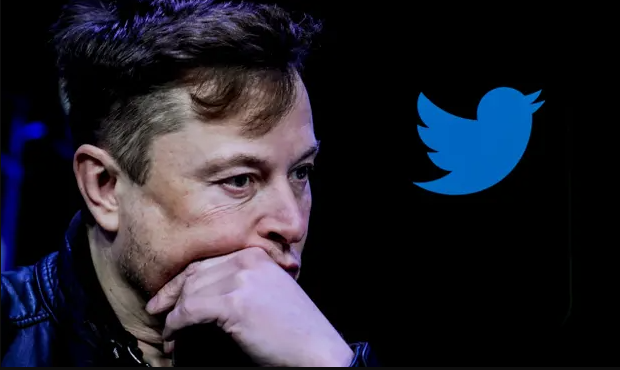 "This action is stayed until 5pm on October 28, 2022 to permit the parties to close on the transaction," wrote McCormick.
Twitter and Musk were scheduled to face off in a trial in Delaware on 17 October. However, Musk had moved to head off the proceedings on Monday by performing a U-turn on his decision to walk away from the takeover. Twitter had sued Musk in Delaware, where the company is incorporated, in an effort to force him to complete a deal he agreed to in April.
The decision by Judge McCormick marked another day of drama for the Twitter takeover saga.
In a filing at the Delaware court of chancery earlier on Thursday, Musk's representatives had argued the deal could close on or about 28 October without a trial. The alternative, the filing added, was a deal-closing process that could take months – even if the trial goes ahead and Twitter wins.
Twitter said that as part of his renewed offer, the Tesla CEO was asking to reserve the right to resurrect a lawsuit against the company if the closing does not happen.
Musk's lawyers argued, however, that "Twitter will not take yes for an answer." The Musk filing added: "Astonishingly, they have insisted on proceeding with this litigation, recklessly putting the deal at risk and gambling with their stockholders' interests."
The filing said Musk's lenders were "prepared to honor" their obligations and accused Twitter of "baseless speculation" about the $12.5bn financing package falling through.
However, the filing said finalising the debt package "will take time" and "cannot happen before the October 17 trial". The filing also refers to the "much less likely possibility" of the debt not being funded.
Twitter responded by demanding its "day in court". In its response, the company said the obstacle to putting off the trial was that Musk is still refusing to accept his "contractual obligations".
Twitter said Musk's surprise proposal to close the deal included unacceptable clauses and was an "invitation to further mischief and delay".
"Until defendants commit to close as required, Twitter is entitled to its day in court," said the company.
Musk had been due to be interviewed under oath by Twitter's lawyers on Thursday as part of preparations for the trial, but the social media company had agreed to defer the Tesla CEO's deposition.
Brian Quinn, a professor at Boston College law school, said: "The judge is giving him enough, responding to what might appear to be reasonable requests to delay the trial, while keeping the threat of a trial out there."
Shares in Twitter closed down 3.8% at $49.39.
3. Top robot companies pledge not to add weapons to their tech to avoid harm risk
Several robot production companies have pledged not to support the weaponization of their general purpose robots and have encouraged other companies to follow suit.
In an open letter, six leading robotics firms promised not to add weapons to their general use technology and said they would oppose others doing so.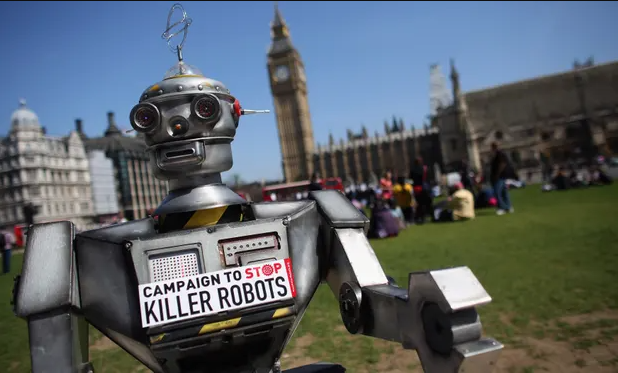 "We believe that adding weapons to robots that are remotely or autonomously operated, widely available to the public and capable of navigating to previously inaccessible locations where people live and work, raises new risks of harm and serious ethical issues," read the open letter, first reported by Axios.
"We also call on every organization, developer, researcher and user in the robotics community to make similar pledges not to build, authorize, support, or enable the attachment of weaponry to such robots."
The letter was signed by Boston Dynamics, Agility Robotics, ANYbotics, Clearpath Robotics, Open Robotics and Unitree Robotics.
Co-signers also pledged to review applications to buy their robots to prevent possible weaponization and to investigate technological features that could be weaponized in future.
"To be clear, we are not taking issue with existing technologies that nations and their government agencies use to defend themselves and uphold their laws," the letter said.
In a statement to Axios, Boston Dynamics said it was concerned about attempts made to weaponize commercially available robots, adding that such developments could further erode public trust in technology.
"For this technology to be broadly accepted throughout society, the public needs to know they can trust it," the statement said. "And that means we need policy that prohibits bad actors from misusing it."
Emergency departments have used Boston Dynamics's "Spot robot" – a dog-like machine – to survey situations, NPR reported. The company has said the robot was not designed for surveillance or as a replacement for human police officers.
In their open letter, the six robotics companies said they were "convinced that the benefits for humanity of these technologies strongly outweigh the risk of misuse, and we are excited about a bright future in which humans and robots work side by side to tackle some of the world's challenges".
4.Facebook UK pays £29m corporation tax despite record £3.3bn sales
Facebook's UK operations paid £29m in corporation tax last year despite reporting a record £3.3bn in sales, while its average staff pay rose to £262,000.
The social media company's latest accounts for its London-based arm showed gross income from advertisers surged by more than 37% last year from £2.4bn to £3.3bn.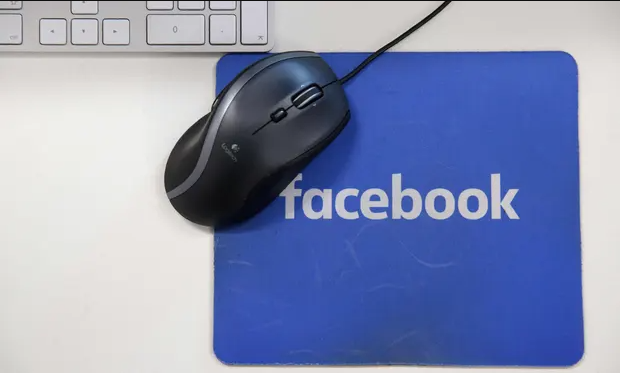 Its parent company, Meta, which also owns Instagram and WhatsApp, is the second-largest player in the UK digital advertising market, after Google.
The Companies House filing for Facebook UK, which describes itself as a provider of sales support, marketing services and engineering support to the Meta group, reported £229.5m in pre-tax profits last year. This was up more than a fifth on the £190m the company made in 2020.
The company paid £29.8m in UK corporation tax last year, down on the £36.7m it paid the year before. Facebook said it spent £1.8bn on sales support, marketing services and engineering support services.
Facebook UK's tax charge was £69.7m last year, however deductions including a tax credit of more than £32m meant the company paid far less.
"Over the last year we've continued to invest in the UK, including opening a new office campus in King's Cross [in London]," said a spokesperson for Meta. "While we paid $8.52bn [£7.65bn] in corporation tax globally last year, and our average effective tax rate over the last decade was around 20%, under current rules the vast majority of this is paid in the US."
While Meta is now considering job cuts amid a slowdown in growth among big tech companies, its UK operation was on a hiring spree last year.
Its workforce grew 37% from 3,745 to 5,148 employees as the operation agreed leases on two new office sites, and extended an existing lease in London.
As a result, Facebook UK's staff bill soared by 46% year-on-year to £1.35bn, with staff receiving £458m in share-based payments. The company's UK staff earned an average of £262,000 each last year, up 6% from £247,400 the year before.
Like its tech peers Amazon and Google, Meta is frequently the target of criticism that it does not pay enough in tax in the UK.
Analysts at Insider Intelligence estimate that in total Meta took £6bn in UK ad spend last year.
In 2020, the UK introduced a digital services tax, which levies 2% of gross revenues and aimed to target large digital companies that make huge revenues but report relatively small profits.
Next year, it will be replaced by a new global tax system after the Organisation for Economic Co-operation and Development brokered a deal between 136 countries that will result in large multinational companies paying tax in the countries where they do business, and committing themselves to a minimum 15% corporation tax rate.
"Although we pay the required level of taxes under international tax rules, we understand there's frustration about how multinational companies are taxed and have long called for reform of the global tax system," said the Meta spokesperson. "We hope to see further progress towards implementing the OECD's tax agreement, which could mean companies like Meta paying more tax, and in different places."
Earlier this week, it emerged that Google paid £200m in UK corporation tax on pre-tax profits of £1.1bn in the 18 months to end of December.
The company reported £3.4bn turnover for the period. Analysts at Insider Intelligence estimate Google, which also owns YouTube, took £8.6bn total revenues in the UK last year.
Google UK's more than 5,700 staff earned an average of more than £385,000 each over the 18-month period, in part thanks to almost £1bn in share-based payments.
5. James Dyson sues Channel 4 for libel over a news report
The billionaire businessman James Dyson is attempting to sue Channel 4 over a news report about claims of abuse and exploitation in the Malaysia factory of a former supplier to his firm.
The lead story on Channel 4 News on 10 February suggested Dyson, second on this year's Sunday Times UK rich list, was complicit in the practices at the ATA-owned factory, the inventor's lawyer told the high court in London on Thursday.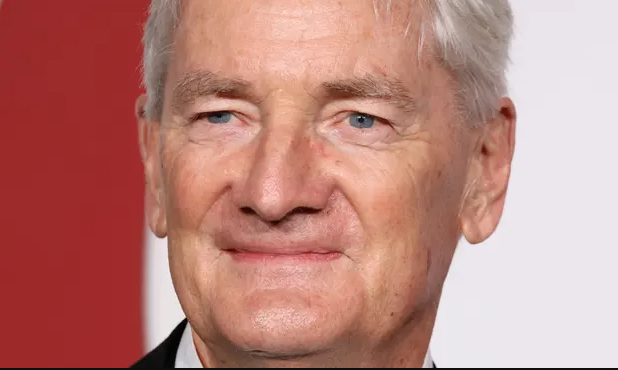 Hugh Tomlinson KC said the allegations were "remarkably defamatory". In written submissions, he said: "The main theme of the broadcast is the difference between the fact of 'Dyson's image' which [his firm] seeks to project and protect, and the reality of abuse and exploitation which it (the broadcaster) discloses.
"The broadcaster leaves the viewer in no doubt that there has been very serious wrongs in relation to workers in Malaysia and that Dyson has (at the very least) failed to take action to deal with it."
The court heard that the report featured interviews with workers said to have "suffered abuse, inhuman work conditions, and in one case, even torture while they were helping to make Dyson products". The workers, represented by Leigh Day, have launched legal claims against Dyson.
The founder, whose fortune is estimated at £23bn, and two of his UK companies, Dyson Technology Ltd and Dyson Ltd, are suing Channel 4 and the programme's production company, ITN, for libel over its reporting.
Describing the company, as "well known, in particular, for its innovative vacuum cleaners and 'air-blade' hand driers", Tomlinson told the court: "Nobody disputes that this was taking place at ATA … What's being alleged is that Dyson is guilty of wrongdoing."
Thursday's hearing was concerned with whether the three claimants were entitled to sue and whether the report contained meanings defamatory of the claimants.
The defendants argue that no culpability was attributed to Dyson personally and that neither of the two claimant companies were named in the broadcast.
Adam Wolanski KC, acting for the defendants, said in written arguments: "To the extent that readers [sic] would turn their mind to the question of which particular Dyson entity is being referred to, that entity is far more likely to be understood to be one that is overseas, most likely in Singapore or elsewhere in south-east Asia."
The inventor announced in 2019 that he was moving his company headquarters from Wiltshire to Singapore.
Wolanski said that even if Mr Justice Nicklin held that the broadcast did refer to any of the claimants, the defendants' case is that the report contained opinion about the extent of their responsibility for abuses at a company within their supply chain, rather than statements of fact. He added: "Dyson's denials saturate the programme."